"FIGALIA"
Christos Giannitsas
Magnesia, Kala Nera
Tel.: +30 24230.22.074
Mob.: +30 6947.206.964
Fax: +30 24230.22.221
MHTE: 0726K011A0170301


Google Map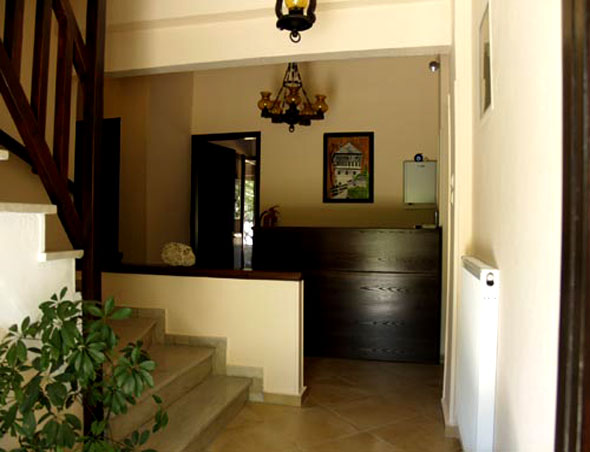 Figalia Hotel

Hotel "Figalia" is at one of the most beautiful places of Magnesia, in Kala Nera, the only mountain of the Centaurs, the Pelion. The excellent location and the beautiful environment makes it an attractive destination in the region of Magnesia for your stay throughout the year.

The close proximity of the area of Kala Nera from Volos and from the sites that are necessary to visit in general in this beautiful region of Magnesia, is one of the main advantages of the hotel "Figalia", making it a ultimate basis for your tour to Pelion and Magnesia with its rich tradition, the sights, and the unique nature.

Your holidays in hotel "Figalia" will be unique, unforgettable and a sweet memory for the carefree and the relaxation.

The hotel "Figalia" has twenty (20) rooms that have the ability to offer hospitality to forty (40) people in a beautiful, friendly and well designed environment.

These combined with the excellent service and the hospitality make the hotel "Figalia" an attractive destination for your holidays.

At the new nice and very careful decorated living room, at the ground floor of "Figalia", there is a fireplace for those cold winter nights, a dining room and a bar to enjoy your coffee or your favorite beverage.


In Figalia Hotel you will find:

• air condition
• Heating
• Living room with fireplace
• Bar
• internet


FACILITIES
Available in public areas or rooms:




OPEN PERIOD
Figalia Hotel
The hotel "Figalia" is open all year to offer its hospitality during your holiday or your short trips!
Pelion
The mountain that the myth refers as the summer residence of the gods of Olympus and as the magic country of the Centaurs, raises imposing and green over Volos, between Pagasitikos gulf and the Aegean Sea. In the magical atmosphere of the Pelion landscape, the history and the legend, the wild and the calm, yesterday and today, all meet. Here, the marriages of Pileas and Thetis took place, which Omerus, Pindarus and Euripides sang.

more
osmrtnice
smrtovnice
osmrtnicama ljubuški
umrli ljubuški
osmrtnice grude
smrtovnice bihac
smrtovnice srebrenik
smrtovnice jablanica
smrtovnice bihac